Introducing Birdvision; A pioneering consumer experience and engagement management company
1. Tell us about your journey so far. Why do you think Indian brands need home grown solutions for consumer engagement?
Birdvision's story is a unique one. It has focused on institution and business building instead of heading for the much touted VC route right after inception. It has been supported by a group of angel investors who were very clear about the long term potential of such a technology platform and its uses.
Over the last two years, Birdvision has used its considerable experience into consumer insights and technology to build a platform that drives engagement programs for some of the major brands in the Indian market. It boasts of genuine revenue earning models instead of pure app downloads with high CAC. It has also spread its distribution channel with over 15 partners across India in the last year itself. With more data flowing into the system, the BVC CEM system is evolving at a very fast pace and would be opening up its developer environment by next year.
The very heterogeneity of the Indian market and its underlying dynamics that defines each sub market has always traditionally made it difficult for any brand to crack it successfully at one go. The likes, dislikes, tastes, dialect, behavior, demographics, etc. seem to change every 50-100kms. A one size fits all consumer engagement technology solution based on a completely SaaS based model which has worked wonders in more or less homogenous Western markets will fail to take off in the domestic Indian market.
What we need is a technology based consumer engagement framework which can set standards for developers to build on and is capable of engaging people across the spectrum, across different SEC divisions, across diverse cultures & therefore has a robust architectural design with open APIs and integration guides. Engagement needs a highly "personalized" touch and hence we need home grown solutions that have in-depth knowledge of consumers and brands in this highly complex environment that encompasses many sub - markets within markets.
2. Brand loyalty is an often used over-rated term. Do you think consumers of today are 'loyal' to a brand?
Brand loyalty is not the myth that it is made out to be by some today! It remains that one metric that each company & each of its brands run after. Reams of reports & analysis show that a loyal consumer is the most potent weapon for any brand. Haven't we heard of the brand called "TATA"?
A loyal consumer not only acts a great ambassador, he/she also protects the brand's reputation in difficult times. It takes a certain amount of sustained effort to create this "loyal consumer". But once done, it gives the brand an unparalleled and undue advantage of similar products in the market.
3. How do you harness the emotional connect of consumers to enable better engagement?
Birdvision uses proprietary software platform and environment to create a brand persona for a particular brand and connect this to various channels. Each brand persona or avatar then starts to interact with consumer across various mediums and channels. This ensures that the brand experience for the same consumer remains the same across channels. Progressive profiling of each consumer, feedback loops and use of machine learning is used extensively to provide "a personalized experience" to each consumer. This is used as the pivotal tool to create an emotional connect with consumers.
4. User experience forms the core of brand engagement and is something that is highly subjective. Your take?
It is. Creating experiences for consumers should be the one and only target for brands, everything else will follow. Being highly subjective, it is important to create artificial intelligence in a machine wherein individual human idiosyncrasies, peccadilloes and proclivities are reduced to a large extent. Wherever the human touch is absolutely a must, Standard Operating Procedures and Help via technology platforms has to be used to bring a consistent brand experience at any point in time. Technology should help the brand know, understand, interact and engage with each consumer at a unit level.
5. Hyper-personalization in engagement is something most brands haven't been able to crack. How does your platform help brands tackle this?
At Birdvision we have created a 3E framework (Enrol, Engage, Encash) that uses incentive modeling and gamification in a seamless manner to create environments in which consumer identification, brand experiences, engagement activities are carried out in a manner wherein the consumer feels wanted and knows that they are interacting with a genuinely caring brand. Highly personalized activities and interactions happen on the basis of micro-segmentation (that happens in a unique way and is constantly evolving for each consumer in a life cycle) and responsiveness in-built into the brand persona.
6. Any concluding comments
The importance of Consumer Engagement & Experience as a domain cannot be underestimated in today's time. This is finally what will define the Great from the Good companies in the new era! A discerning consumer with all the information at hand will only decide based on her brand experiences. Companies laying their bets only on a heavy discounting game will fall by the wayside as companies which focus on building a genuine relationship will very swiftly scale up with consumer advocate communities.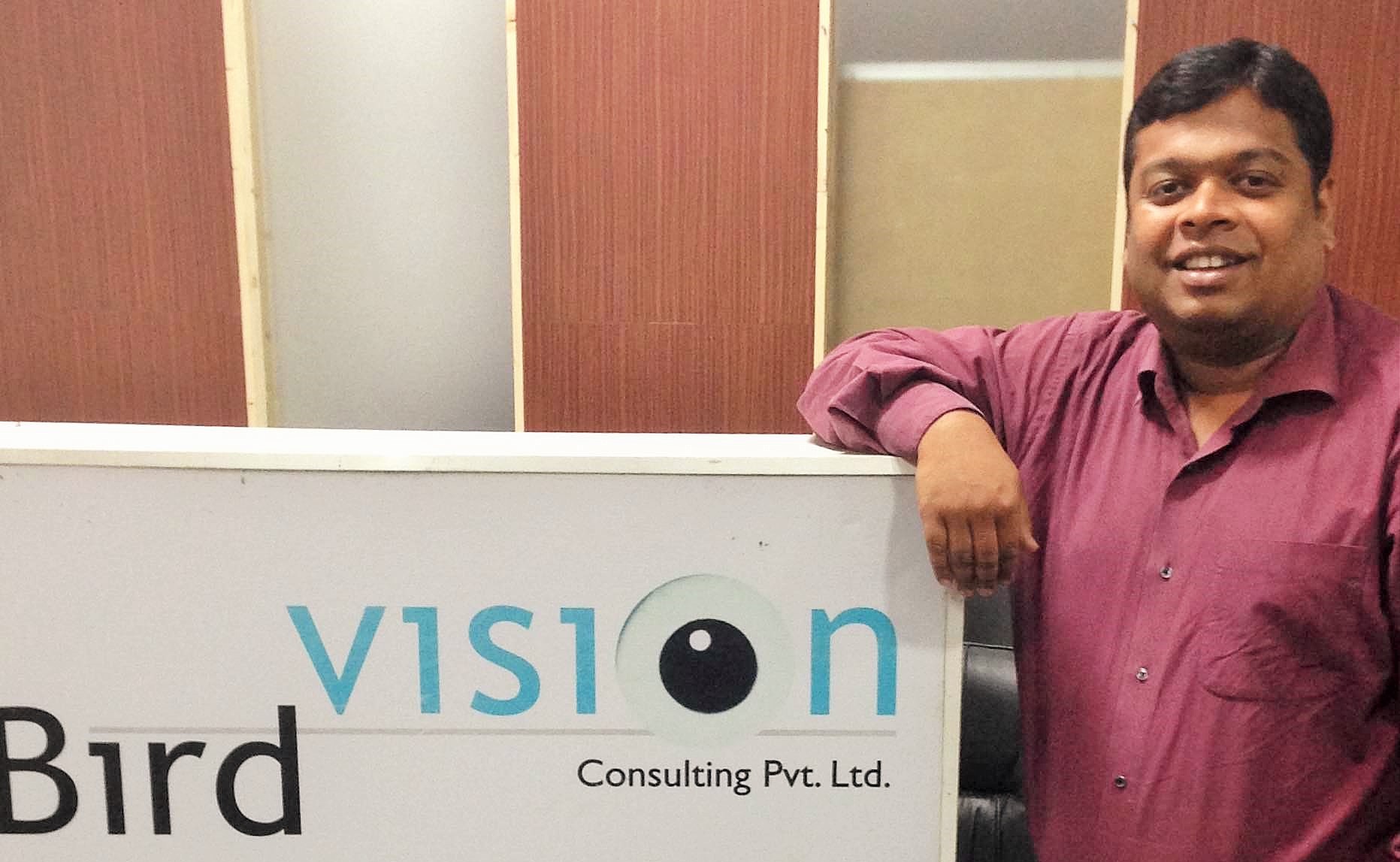 Ansuman Dani, Founder, Birdvision